ISSP2007: The 9th International Symposium on Sputtering & Plasma Processes
6-8 June 2007, Kanazawa Kokusai Hotel, Kanazawa, Japan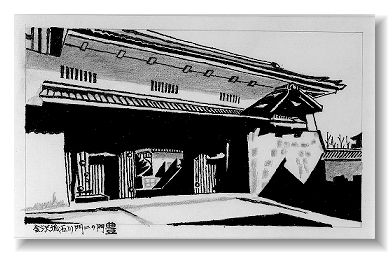 International Symposium on Sputtering and Plasma Processes (ISSP) has been held biennially since 1991. The 9th meeting was also held successfully in 6-8 June 2007. As a new attempt, the session focused on "Manufacturing Science and Technologies" related to the sputtering and plasma processes was prepared. It attracted many attendee's interests, and fruitful discussion was made. The ISSP2007 committee greatly appreciate all the attendees, and hope to join again in the next ISSP symposium.
Invited Speakers
Andre Anders (Lawrence Berkeley National Laboratory, USA)
Ladislav Bardos (Uppsala Universitet, Sweden)
Jen-Sue Chen (National Cheng Kung University, Taiwan)
David Glocker (Isoflux Incorporated, USA)
Klaus Hartig (Cardinal Glass Industries, USA)
Masaru Hori (Nagoya University, Japan)
Paul Muralt (Swiss Federal Institute of Technology of Lausanne, Swiss)
Seong-Ju Park (Gwangju Institute of Science and Technology, Korea)
Mark Huijben (University of California, Berkeley, USA)
Stephen M. Rossnagel (IBM T.J. Watson Research Center, USA)
Jochen M. Schneider (RWTH Aachen, Germany)
Hiroyuki Yamakawa (ULVAC, Inc., Japan)
Zeng Xianting (Singapore Institute of Manufacturing Technology, Singapore)
Manufacturer's Presentations
Applied Materials, Inc.
Bekaert Advanced Coatings NV
GENCOA Ltd.
Hiden Analytical Ltd.
Hysitron Inc.
Hüttinger Electronik GmbH+Co. KG
LEYBOLD OPTICS GmbH
Oerlikon Balzers Ltd.
Acknowledgement
The ISSP2007 Committee deeply appreciates the financial support from the following organizations.
---
Contact to: ISSP2007 secretariat (
Contact Information
)
---